---
What is a Music Distribution ? And how you can release your music for free
---
What is a Music Distribution (and music aggregator)
Music aggregation is the method involved with getting your music out to music stores and streaming services like Spotify, Beatport, or Apple Music.
This incorporates deals with record labels or artists which then gives the distributor the right to send their music to stores for either a percentage of the sales/streams or a monthly fee.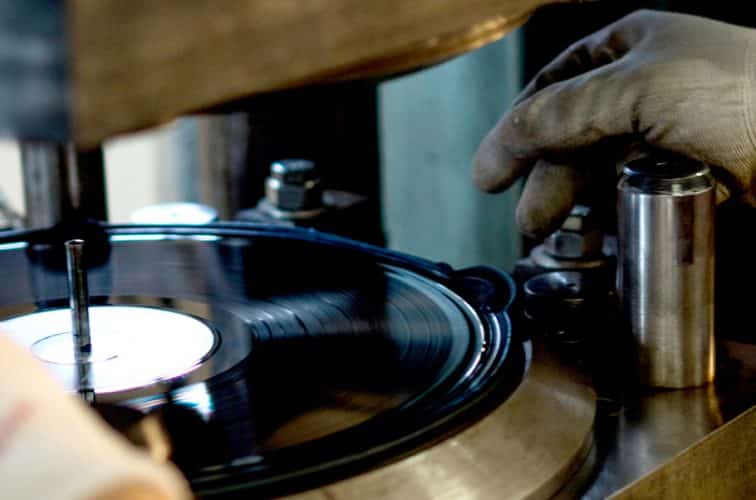 What does a music distribution do?
A music distributor works for artists or record labels and delivers their music to music stores, and streaming services as well as in some cases collects mechanical royalties and publishing.
Do I need to sign with a label to release on Spotify, Apple Music, etc.?
You do not need to be signed to a record label to release your music on Spotify
How to get your music on Spotify?
Unfortunately, Spotify doesn't permit you to straightforwardly distribute your music independently anymore, it used to be the case for some time but Spotify decided to remove this option. If you are an unsigned artist, you should join a record label or a music distribution to get your music released on Spotify. 
( Music distributors will transfer your music to many other music stores besides Spotify, for example, Pandora, iTunes, Google Play Music, Amazon MP3, Beatport, and then some. )
Should I sign with a record label or release music independently with a distributor?
There are a few points to consider when deciding if you should get signed or not.
While it seems great to release music by yourself (keeping all the revenue to yourself etc.) you will be the only investor, you will have to take care of the producing, marketing, distribution, and everything else involved with a release. 
Do you have a marketing budget to promote your release on social media, Spotify, and other networks?

 Do you have connections to market your tracks? Do you know who you should contact, and which companies you can hire?
A record label with a large brand will invest in the marketing of your song and take a whole lot of work off your shoulders. Record labels have teams of people that take care of art, marketing, pr, radio, DJ support, etc.
It's up to you to decide what would be best for your case if you have a budget to do it on your own and don't want to share (usually more than 60%) with the record label then go ahead!
In other cases, it's better to let a record company take care of your music, because then all you have to do is focus on making the music and once you gain your fanbase you can try to do it on your own!
How much do I get paid from Spotify?
As indicated by Spotify, the artist gets a payout somewhere close to 6 tenths of a cent up to 8.4 tenths of a cent ($.006 and .0084) per "stream" of a song.
Spotify For Artists
Spotify for artists gives you the option to manage your public Spotify artist profile as well as get insights into your statistic, eg how many streams each of your songs received, which countries you're the most popular in and many other data.
Another very important feature of this app is the option to submit your upcoming releases to editorial music playlists, getting picked up by one of Spotify's playlists will give a huge boost to your releases, therefore it's very important to never forget about this feature!
Make sure you submit your releases at least 4 weeks in advance (if you release your music with a record label or distributor, ask them to have the music submitted more than 4 weeks before release to get a chance to be placed by Spotify).
What is a Physical Music Distribution
For quite a long time, physical music aggregation has been a significant part of music releases. Even though pressing physical music has died out over the past years, we keep seeing an increase in Vinyl sales, it looks to be the biggest trend at this moment, we just hope it's not just a trend but something every artist can make use of at some point. 
One of the distributors that currently offer physical music releases is Symphonic Distribution, they offer the distribution of LPs, CDs, DVDs, Blu-rays, and Cassettes to retail outlets.
As vinyl deals proceed to develop and new autonomous retail locations proceed to extend and open all around the globe, there are no indications of dialing back at this point. Get in on it to add an extra revenue source for your music!
What is a Digital Music Distribution
Digital music distribution just like the Physical one distributes music to stores, in this case exclusively on the internet. Rather than shipping physical media to an actual retail store, the distributor will transfer digital files (typically mp3 or .wav).
The music is then distributed and put out for sale on stores and streaming services like iTunes, Spotify, and Amazon MP3. 
What are some of the best distribution companies in 2022?
What are the best music distributors for independant artists:
CD Baby

Tunecore

Ditto

ReverbNation

LANDR

RouteNote

OneRPM

FreshTunes

MusicInfo

Spinnup

Amuse

Distrokid

Repost by Soundcloud
What are the best music distributors for Record Labels?
Symphonic Distribution

Label-Engine

The Orchard

Believe

FUGA

InnerCat Music Group

ZVONKO digital

Ampsuite

Kontor New Media

AWAL

Feiyr
What's the quickest way to upload your music on apple music independently?
The easiest way to release your music independatly is to use one of the artist focused distribution, for this example we will use TuneCore.
"TuneCore is a Brooklyn, New York-based independent digital music distribution, publishing, and licensing service founded in 2005.
TuneCore is a music distribution and publishing organization administration that furnishes a large number of independent Artists with the apparatuses to increment openness and get their music heard by additional individuals all over the planet, all while keeping up with responsibility for music and 100% of incomes."
How to
Sign up for a TuneCore account

Select the type of release you want to get on Apple Music (single or album)

Upload your music and cover art to put your songs on Apple Music.

Add music contributors so they get credited when your songs are played

Choose your release date

Get your music on Apple Music once it's been approved by TuneCore.
View your sales and streaming reports. You keep 100% of your revenue.
You can also use the same method for Spotify you can add your songs on Spotify using TuneCore.
Artists can sign up for free but have to pay a subscription fee before submitting their releases. The distribution fee for a single track is $9.99, and for an album with more than two songs, the cost is $29.99 Using TuneCore This is a cost to upload music on Spotify and all other platforms
Is TuneCore and CD baby legit?
TuneCore pays 80-85% of sync licenses got to Publishing Administration specialists, while CD Baby just pays lyricists 60% of their sync licenses. TuneCore versus Cd Baby: Who gets my music into additional internet-based stores? TuneCore conveys your music to 150+ computerized music stores and streaming stages around the world. Ref (TuneCore)
CD Baby is an internet-based merchant of free music, and the organization alludes to itself as the 'countermark' for performers. Known as one of the most amazing internet-based record stores, the main advanced aggregator has top-favored accomplice status with Spotify and Apple Music.
Despite having immense value, TuneCore is known to be one of the most incredible conveyance stages with astounding elements for Singers all over the planet.
Can I use multiple music distributors?
You can utilize two distinct music distributors. Be that as it may, you cannot re-publish the same track or collection with various music distributors in the same stores unless it has been agreed on.
What's allowed is for example let Tunecore release your album on Spotify, and CD Baby release the album everywhere else, etc.
---
---