---
Future Bass Ghost Productions – Discover!
---
Browse through the highest quality Future Bass ghost productions available anywhere on the market. Our Premium Future Bass Ghost Production Library.
Browse Future Bass Ghost Productions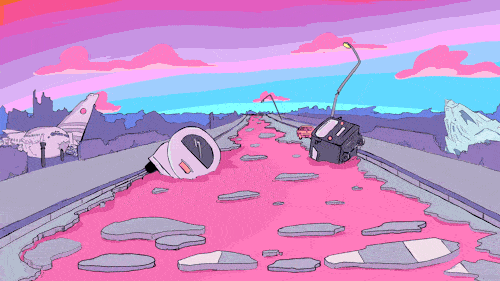 Future Bass was introduced to the world through Rustie's "Glass Swords" album in 2010. Since then, the genre gained some traction and found its way into mainstream Pop music. Future Bass was popularized in 2015 by artists such as the Chainsmokers, Halsey, Charli XCX, and Cashmere Cat. A plethora of Future Bass sub-genres germinated throughout the genre's development with one of the most defining being Kawaii Future Bass; a style that often incorporates Chiptune, Jersey Club drums patterns, video game sfx, and high-pitched and/or Japanese vocals.
The modern scene of Future Bass is home to artists such as Flume, Cashmere Cat, Wave Racer, and ODESZA. All of them have a unique take on the genre and continue to inspire producers around the world. Despite the differences and influences within Future Bass, the arpeggiated plucks, bright synth chords, and modulating pads are staple telltale signs of the genre.
Are you looking for lush Future Bass Ghost Productions?
Your Ghost Production provides a platform for customers to discover the highest quality ghost productions on the internet. We offer a wide array of Future Bass tracks from . If you love Future Bass, then check out our premium selection of tracks produced by award-winning artists.
Do you love the sound of Flume, Charli XCX, Cashmere Cat, ODESZA, Chainsmokers, Sam Gellaitry, KRNE, and Wave Racer?
Our team plans new trend-setting Future Bass productions every day, all premium tracks are handpicked by a team of industry professionals to fit modern record label requirements. Order your next Future Bass hit today, work with the world's best producers in Electronic Dance Music.
How much does a Future Bass track cost?
Future Bass tracks available in our Premium & Royalty-free libraries can vary from € 299 to € 2000. Custom Ghost Productions start from € 1,499 and go up to € 4,999 for a world-class Royalty-free radio ready production. Use the contact form for tailored orders and more information.
How is Your Ghost Production different from other stores?
Your Ghost Production is the first Premium music marketplace focusing on the best experience for both buyers and producers. We only produce and approve tracks that are considered "Top Level". We don't approve songs from unverified sources and each submission goes through rigorous verification. Our team focuses on proving tracks that are ready to be released by major record labels.
Which other genres are popular in your store?
Following our most recent statistics, we have sold a large amount of Tech House, Drum & Bass, Slap House, Bass House, & Deep House tracks. However, all the genres available in our marketplace are based on the demand of our customers. You too can request a new genre by using the contact form. We are constantly updating our Platform, and make sure to always be one step ahead of everyone else.
Other popular genres include Disco House, Pop, Techno, and Future House. 
---
---